Your education is not evidence that you'll make a good date, sis. You get all the props, sis, all the props for attaining your college degree, professional certification, and just going through the process necessary in your field of hustle.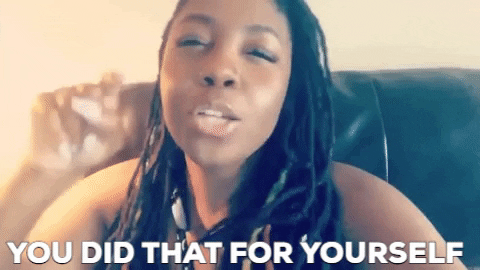 I have four degrees, so I'm never going to tell another woman that her education isn't worth building up or that it's a waste of her time, but I am going to tell you when you're using it for something it wasn't meant (and won't work) for.
Your college credits won't substitute for common sense and your degree won't make up for your lack of discernment in your dating life.
They just won't:
Substitute for conversation skills

Save you from facing rejection from men who aren't interested

Secure the ring for you because your discipline and work ethic were on point

all

throughout grad school
If you want to genuinely improve your dating life, it's time to put that same energy you had for your education into your personal development. Instead of grinding all nighters for grades, spend time understanding how your mind and body feels. Use your time management skills to pencil in a social outing every week. Take those researching skills you've learned from writing papers and use them to inform your efforts so you're equipped to confidently engage men and hold their interest.
Yes, you may still have to hit the books, but it's time for you to study yourself, Sis, and to study men.
For more of my thoughts on why your education is no substitute for your humanity, check out my video below.
Thanks for reading my blog! I hope you've taken a few self-studying tips from this that you'll apply to improve your dating experience. You can share your thoughts with me on what most made sense to you or what you wanted to hear more about–just make a comment below.
Until next time,
TorahCents