Hey lovely! Let's talk about reining in runaway thought trains. I'm just gonna say it. You've got it. You have got it, sis. The it that matters, that makes the circumstances before you a new and incredible opportunity. Opportunities like:
Someone attempting to take advantage of your soft-heartedness—you have

confidence in your own voice

to go along with all that tenderness, so you speak up for yourself and shut that foolishness down

A better living arrangement that you've been praying for lately finally becoming available—you have the

agency

to put the necessary pieces together and upgrade your lifestyle like you've been wanting to do…

Clout on your job with a promotion in the works—you have the

ability to articulate your value

and receive a come-up for all that hard work you've put in 

Chemistry with a man you've come to like—you have the

skills

necessary to evaluate this man as an asset or a liability to your future…
You've got it, sis and you know you've got it, but…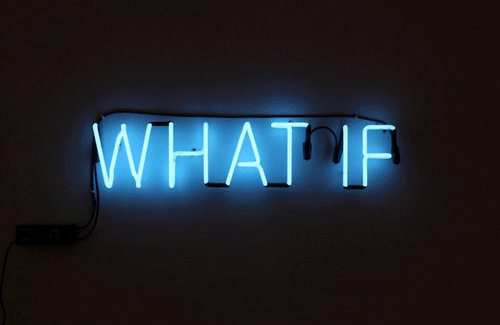 What if they shutdown and the discussion becomes a drama…?
What if this is more responsibility than I think…?
What if they push back on my claims because I'm not as worthy as I think I am…?
What if this man pulls one over on me like men have done in the past…?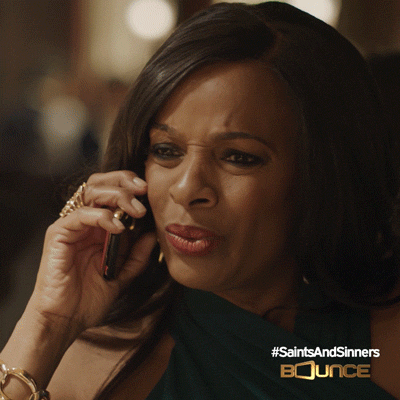 These questions may seem reasonable on the surface but they're actually ridiculous, sis, and you know it.
Asking "What if" isn't wrong. It's not unusual and it's not unnecessary. The most successful people, "What if" themselves into their full potential. What they consider to be possible, then want, they make manifest. So again, "What if" is not the enemy here.
The problem is the doubt generating that question, leading to another, and another, eventually reducing your new opportunity to a lost cause.
When you're second-guessing yourself on things you know you're capable of, "What if" is no longer beneficial to you. It's your subtle way of scapegoating your future because you're scared to make a change.
From here on when asking "What if?"
focus on capitalizing on your opportunities

prepare for potential challenges, so you can face them with foresight

permit yourself to expand your dreamscape and life goals
For more of my thoughts on this, watch this video:
I'd love to hear back from you! You can share your thoughts about this post and my video here in the comments.
Until next time,
TorahCents